We are looking for a full-time office assistant to help out in the church office. We need someone who is fluently bilingual, dedicated, and has excellent knowledge of computers and phones. If you or someone you know is interested, please bring a resume to the church office and fill out an application. You can also email the parish administrator: acc7067@standrewchurch.net.
Nosotros estamos buscando un asistente de oficina de tiempo completo para ayudar en la oficina de la iglesia. Necesitamos a alguien que sea bilingüe con fluidez, dedicado y que tenga un excelente conocimiento de las computadoras y los teléfonos. Si usted o alguien que conoce está interesado, traiga un currículum vitae a la oficina de la iglesia y complete una solicitud. También puede enviar un correo electrónico al administrador de la parroquia: acc7067@standrewchurch.net.
Welcome to our website. View a welcome message from our Pastor, Fr. Christopher!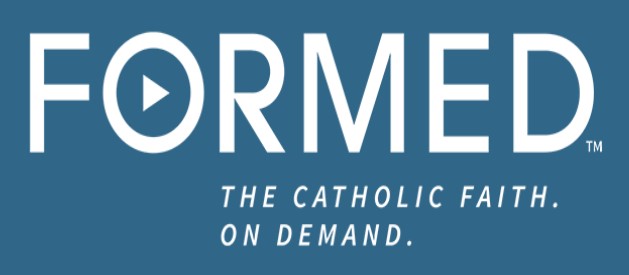 Search for "St. Andrew" to create your free account.
Busque "St. Andrew" para registrarse en su cuenta gratuita.
Thank you to our sponsors:
Gracias a nuestros patrocinadores:
Catholic Daughters #2068
Caballeros de Colon #15059
​​​​​​​
Bienvenido a nuestro sitio web. Vea un mensaje de bienvenida de nuestro pastor, el Padre Christopher!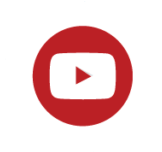 Check out St. Andrew's Youtube Channel. Click the YouTube button.
Ver el canal de Youtube de San Andrés. Haga clic en el botón de YouTube.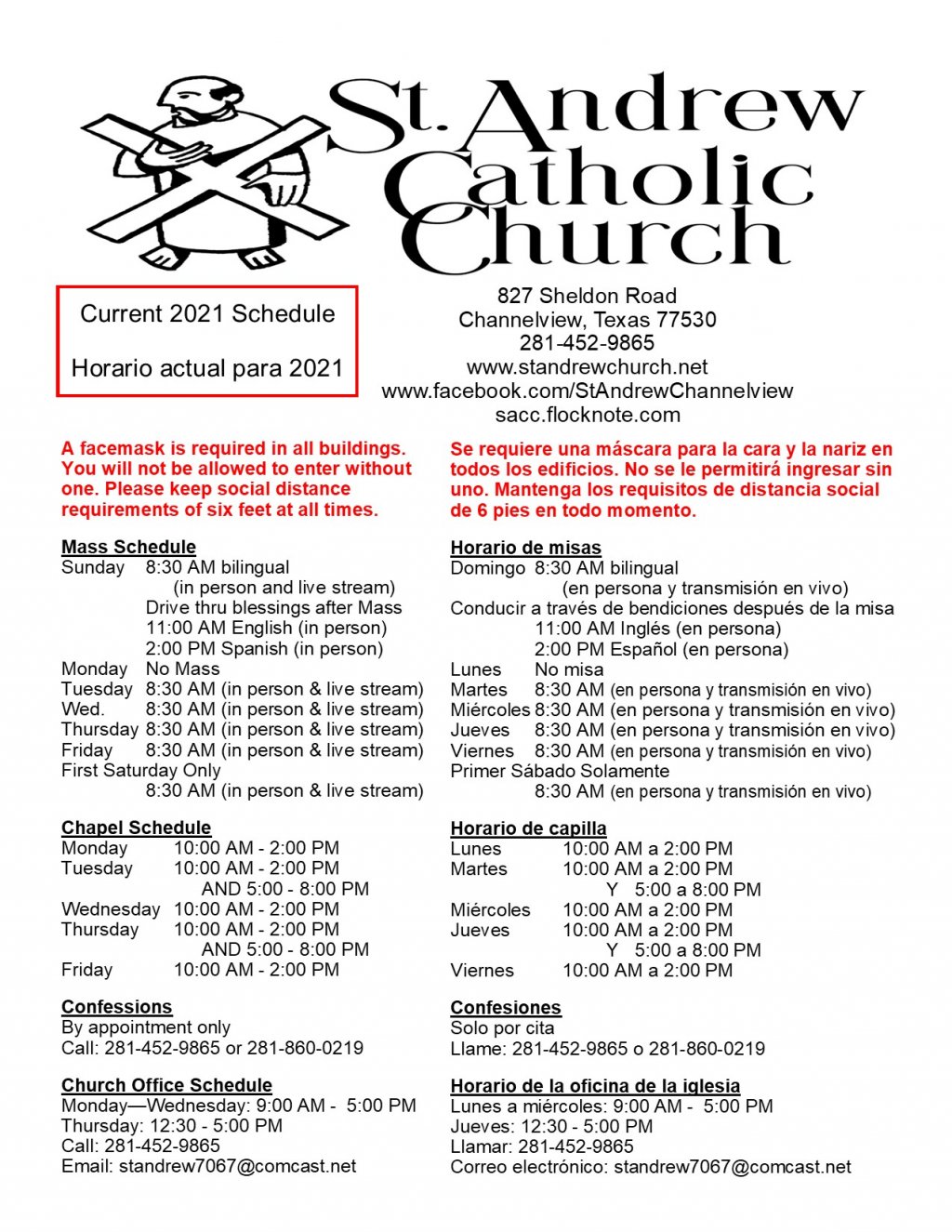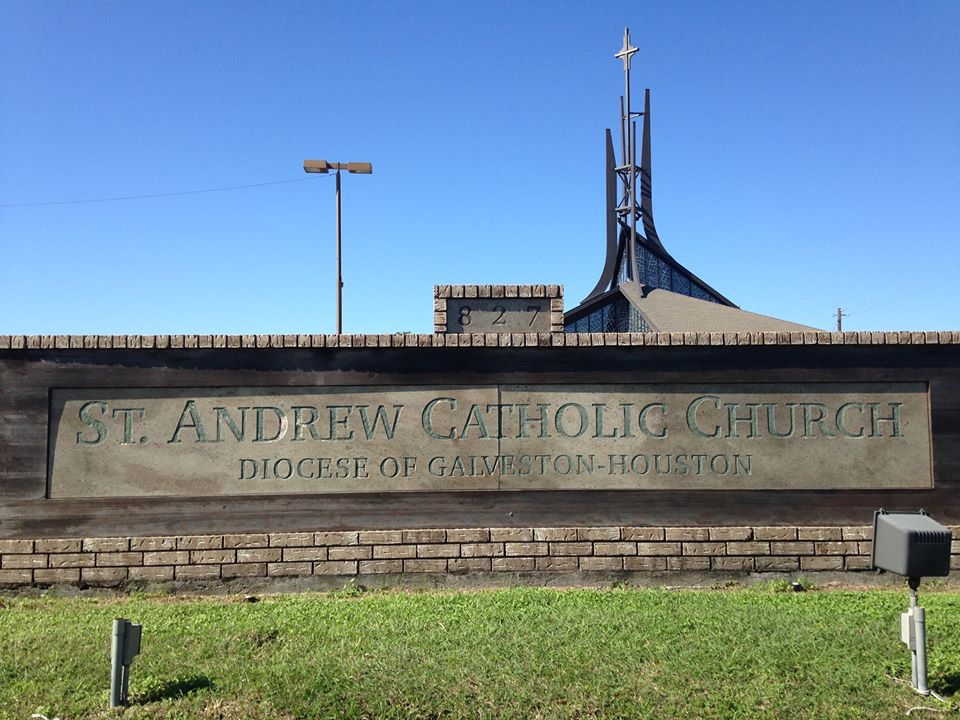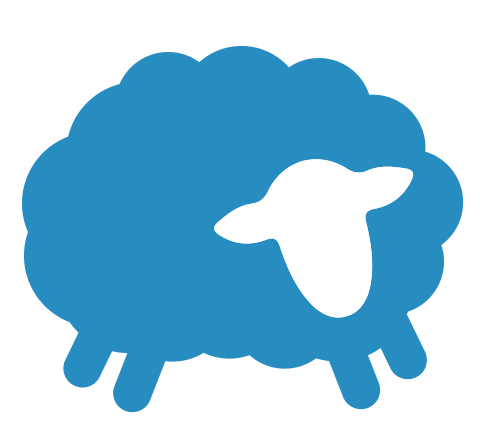 Or text the word
ANDREWCV
to 84576
¡
Haga clic aquí
para registrarse para recibir mensajes de texto o correos electrónicos de San Andrés!
O envíe el mensaje
ANDRESCV
al 202-765-3441
IN THE TIME OF THE CORONAVIRUS PANDEMIC:
Please send contribution envelopes and donations to the church office:
St. Andrew Catholic Church
827 Sheldon Road
Channelview, Texas 77530
Alternatively at this time, you can donate online through the Archdiocese. Click the "donate" button below to donate and 100% of your donation will be sent to St. Andrew.
Instructions for Online Giving to St. Andrew
EN EL TIEMPO DE LA PANDEMIA DEL CORONAVIRUS
Envíe sobres de contribución y donaciones a la oficina de la iglesia:
Iglesia católica de San Andrés
827 Sheldon Road
Channelview, Texas 77530
Alternativamente, en este momento, puede donar en línea a través de la Arquidiócesis. Haga clic en el botón "donar" de arriba para donar y el 100% de su donación se enviará a San Andrés.
​​​​​​​
Instrucciones para hacer una donación en línea a San Andrés