We appreciate all NEW, unused donations of items to our annual auction. If you would like to donate items, please complete this form and bring it to the Church Office with your items.
Download Form
¡Gracias a todos los que ayudaron en nuestra celebración de Nuestra Señora de Guadalupe!

Thank you to all who helped in our celebration of Our Lady of Guadalupe!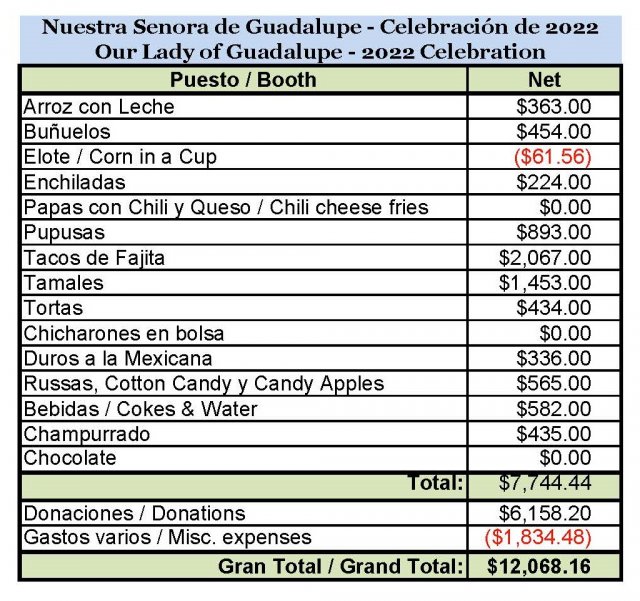 Stay Tuned for more details on our 2023 Bazaar.
Mark your calendars to attend on Sunday, October 22, 2023!