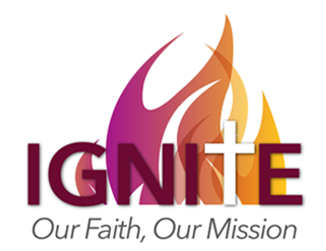 ​​​​​​​Every parish in the Archdiocese of Galveston-Houston is asked to participate in the IGNITE: Our Faith, Our Mission Campaign. Our parish began our campaign on October 5-6, 2019.
The goal for St. Andrew is $608,622.00 over 4 years.
Our parish will receive 33% of all funds contributed to the campaign by our parish up to that goal. This gives us a potential to receive $200,845.00 over 4 years if we meet our $608,622.00 goal. Once we meet and surpass our goal, we will receive 67% of all funds contributed over goal by our parish.
With our share of the Parish Support portion from the campaign, we plan to replace the roof on the religious education building. All additional funds remaining will be used to help with our debt reduction.
Please remember that we are not asking for the same size gift from every family, but we are looking for the same size sacrifice. We thank everyone for their prayerful consideration and support.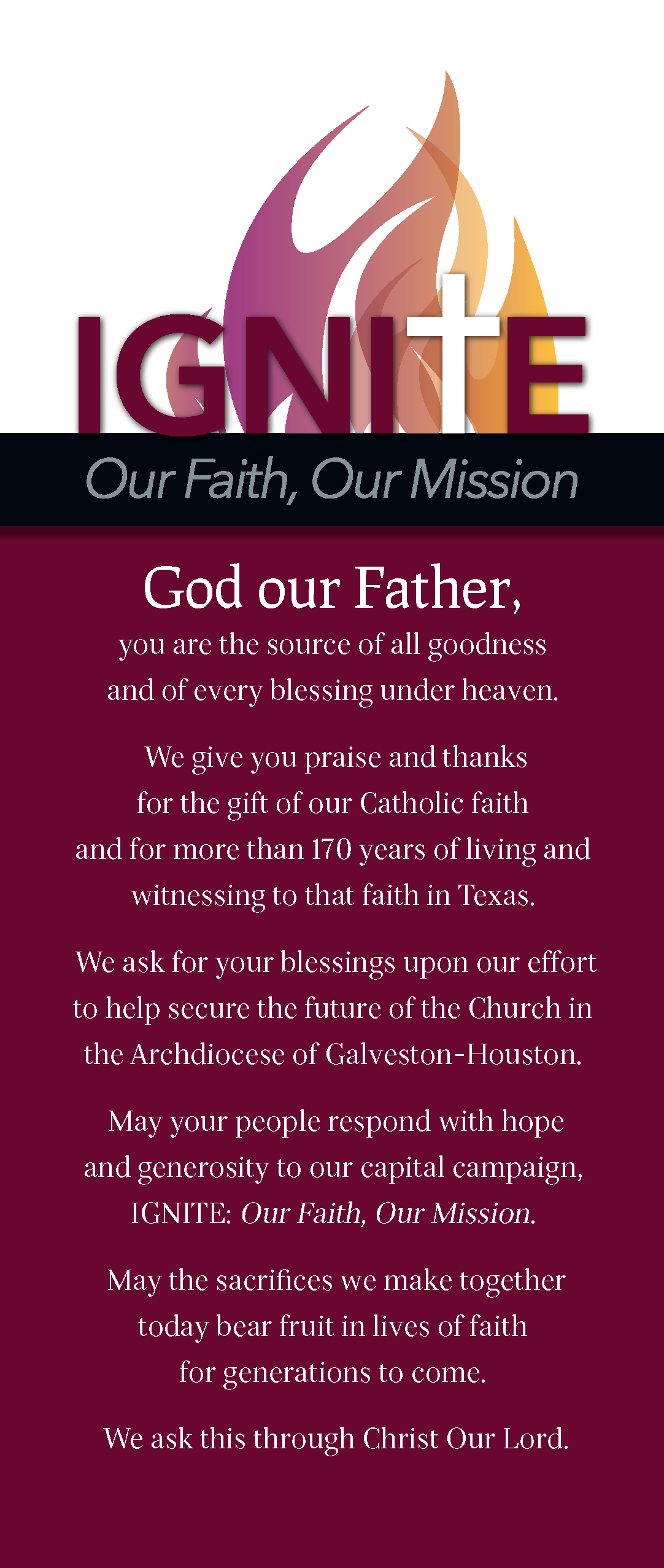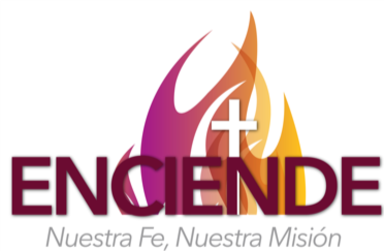 Se le pide a todas las parroquias de la Arquidiócesis de Galveston-Houston que participen en la campaña ENCIENDE: Nuestra Fe, Nuestra Misión. Nuestra parroquia comenzó nuestra campaña del 5 al 6 de octubre de 2019.
La meta para San Andrés es $ 608,622.00 en 4 años.
Nuestra parroquia recibirá el 33% de todos los fondos aportados a la campaña por nuestra parroquia hasta ese objetivo. Esto nos da la posibilidad de recibir $ 200,845.00 durante 4 años si cumplimos con nuestra meta de $ 608,622.00. Una vez que cumplamos y superemos nuestra meta, recibiremos el 67% de todos los fondos aportados por nuestra parroquia.
Con nuestra parte de la porción de Apoyo Parroquial de la campaña, planeamos reemplazar el techo del edificio de educación religiosa. Todos los fondos adicionales restantes se utilizarán para ayudar con nuestra reducción de la deuda.
Recuerde que no estamos pidiendo el mismo tamaño de regalo para cada familia, pero estamos buscando el mismo tamaño de sacrificio. Agradecemos a todos por su oración en consideración y apoyo.